Hotel Hospitality Solutions
Comanche Property Management System (PMS)
COMANCHE PMS – Truly seamless system integration solutions for hotels and serviced
apartments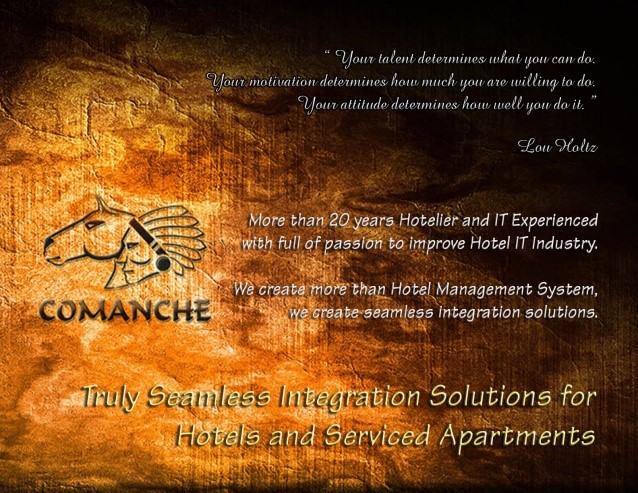 COMANCHE International is an information technology (IT) company that has created a world class, fully integrated management system for hotels and serviced apartments. COMANCHE International was established in 1996 and became a publicly listed company on the MAI Stock exchange of Thailand in 2016 under the trade name COMAN.
COMANCHE PMS is currently being used in more than 800 Hotels and Serviced Apartments across 17 Countries such as Thailand, Myanmar, Vietnam, Laos, Australia, Cambodia, Hong Kong, Macau, China, Japan, Indonesia, Philippines, Maldives, Malaysia, Mauritius, India and Sri Lanka.
Properties using COMANCHE PMS range from 7 rooms to over 1300 rooms with more than 30% of COMANCHE customers having converted from other software systems.