October 2017
For the 2nd time, UBAC is going to participate DataCentre World (DCW) on 11th – 12th October 2017 at Marina Bay Sands (Sand Expo and Convention Centre).
Please come and join us at Stand G68. Click here to register for your FREE ticket!
September 2017
UBAC (Singapore) organizes Passive Optical LAN, GPON event and networking session for Partner's, End Users and Consultants on 15th September 2017.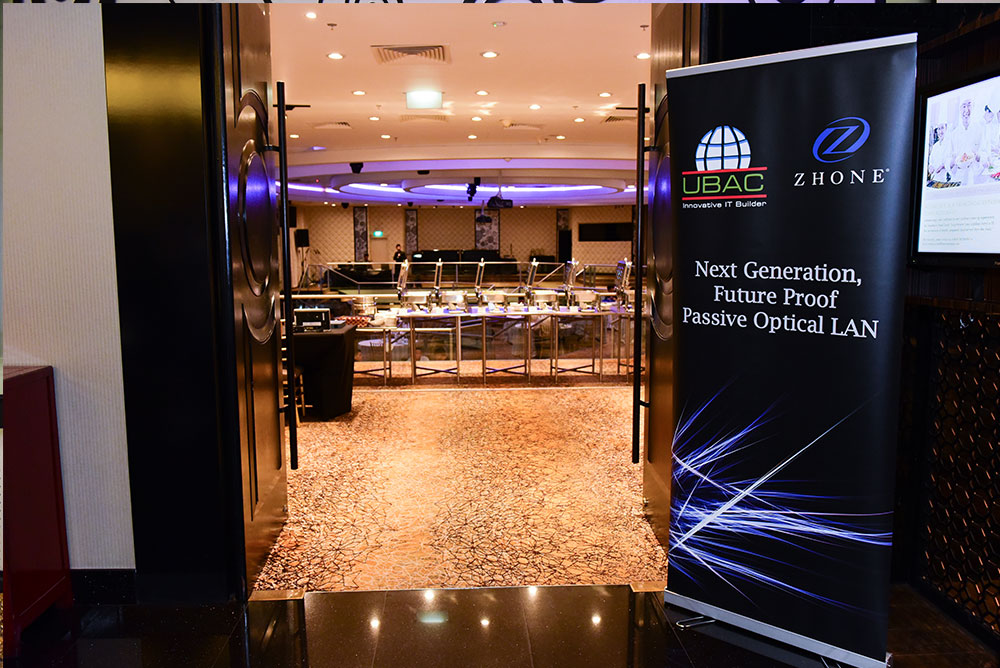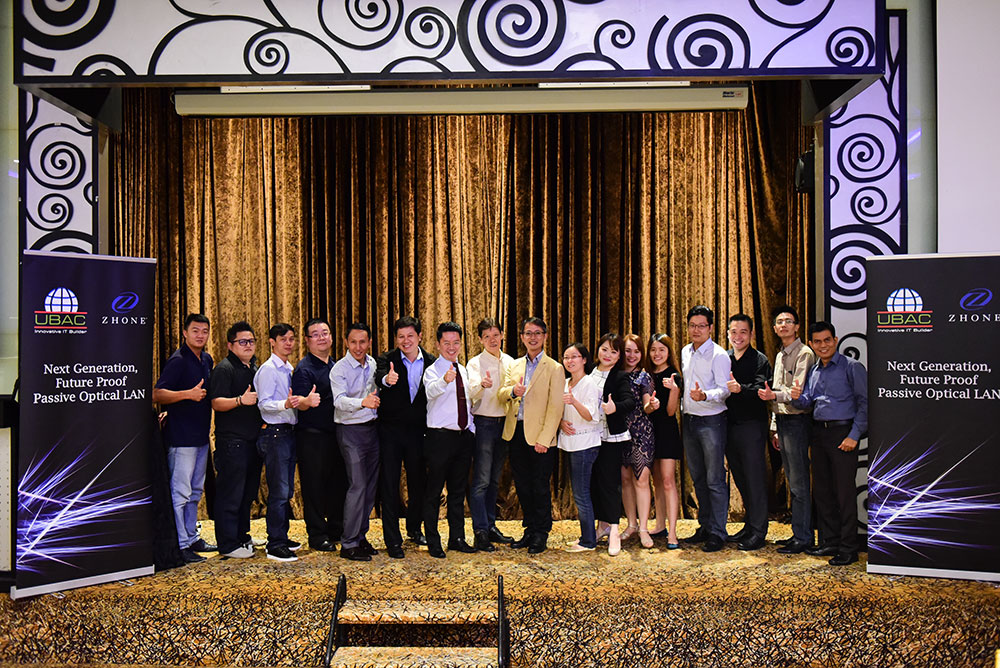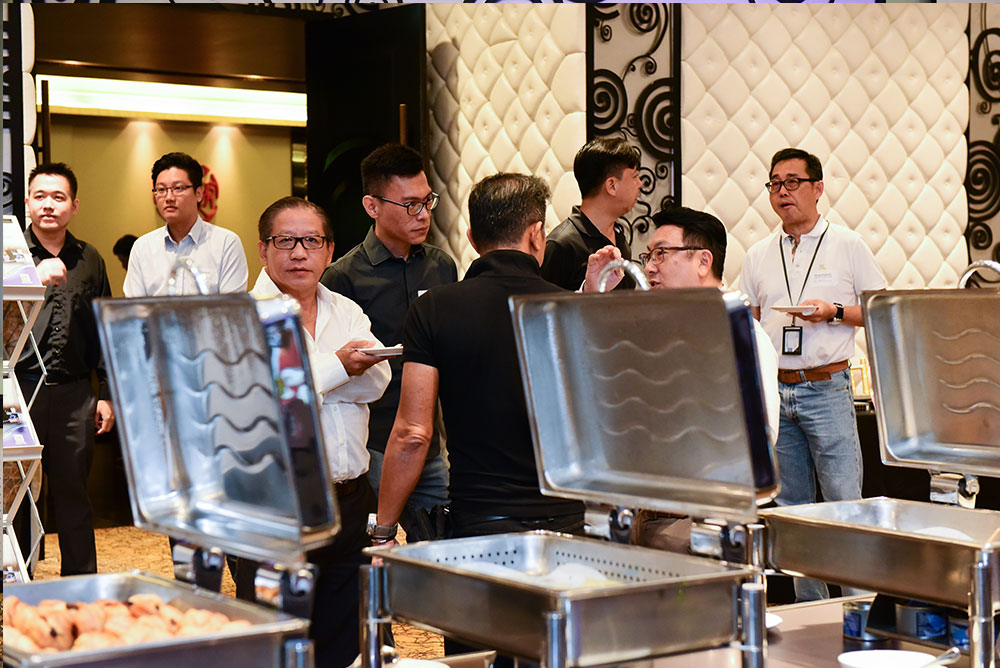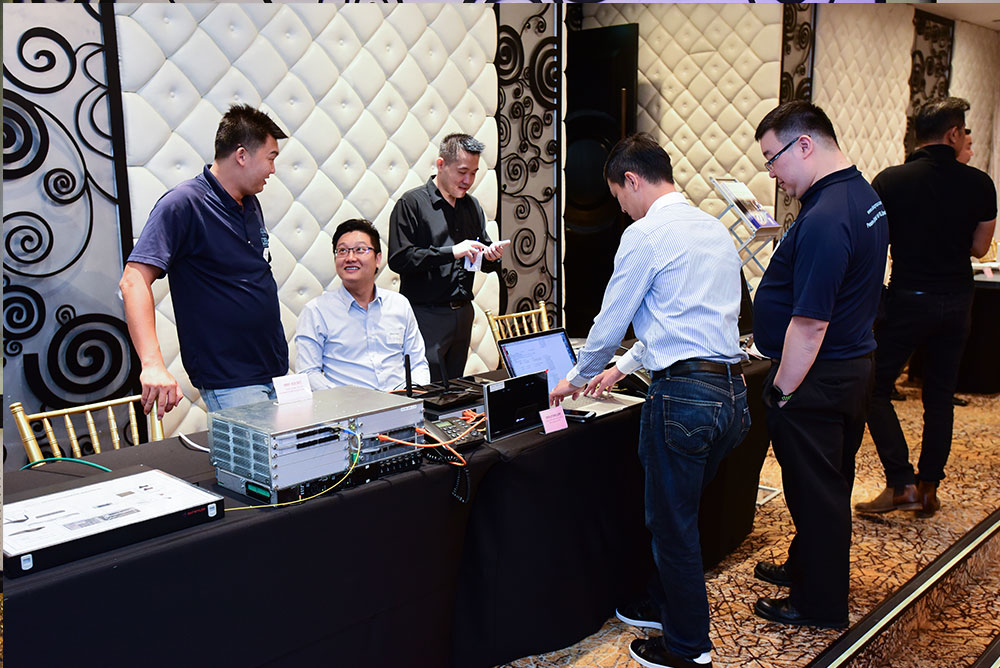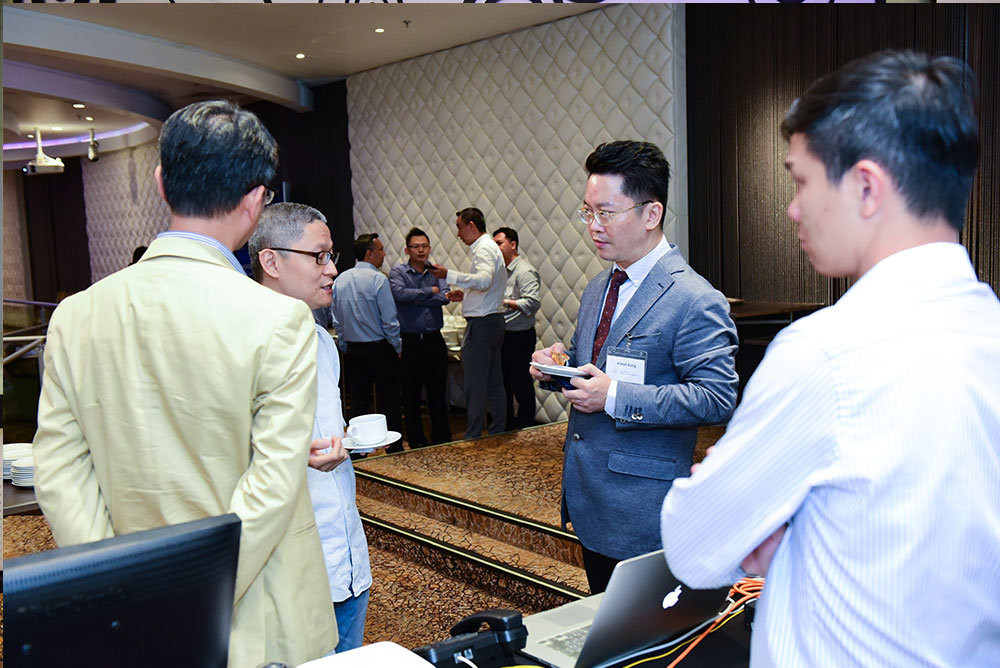 Aug 2017
UBAC (Singapore) signs Partnership Agreement with Comanche (PMS) Thailand for Hotel Hospitality Solutions.
July 2017
UBAC participates HTNG Asia Pacific Conference Singapore, held at the Shangri-La Hotel on 25th – 27th July 2017.
June 2017
UBAC (Singapore) wins the other first overseas GPON FiberLAN infrastructure contract for a mega luxury mixed villas & hotels apartment project in Indonesia, Bali.
May 2017
UBAC (Singapore) wins a major 2 years contract with one of the world's best hotel chain operator in Singapore for retrofitting & upgrade of an existing hospitality IT infrastructure. UBAC deploys a new Passive Optical FiberLAN architecture over existing traditional copper LAN for the existing hotel building.
March 2017
UBAC (Singapore) wins another Passive Optical FiberLAN contract for a prestigious 5-stars hi-tech and self-automated (check in / check out) flagship hotel in Singapore.
January 2017
UBAC (Singapore) completes deployment for a future-proof GPON network architecture converging Data, Sip Voice, Wireless, Access Control and CCTV for an international glass manufacturing facility in Singapore.
Dec 2016
UBAC (Malaysia) wins Passive Optical FiberLAN contract with one of ASEAN renowned regional hotel chain operator in Penang, Malaysia.
October 2016
UBAC participates DataCentre World on 12th – 13th October 2016 at Marina Bay Sands (Sand Expo and Convention Centre).
Please come and meet us to share the latest GPON technology and solution at stand P18.
September 2016
UBAC is the exclusive dealer for Systemteq Guest Room Hotel Management System & Energy Management Solution for the Singapore, Malaysia & Indonesia territory.
July 2016
Announcing UBAC (Malaysia) overseas office establishment in Kuala Lumpur to support regional business growth.
June 2016
ZHONE TECHNOLOGIES launch new GPON products for 24 ports PoE ONTs and Single port outdoor ONTs.
May 2016
UBAC (Singapore) organizes Zhone FIBRELAN technical workshop and networking session at Jen Hotel @ OrchardGateway for Partner's and Consultants. Key Speakers from ZHONE Technologies shares new roadmap and success stories for FIBRELAN implementation.
April 2016
UBAC (Singapore) invites as GUEST SPEAKER and participants for FIBRLAN GPON demonstration for ENABLING TECHNOLOGIES partner symposium with COMMSCOPE inKuala Lumpur, Malaysia.
March 2016
UBAC (Singapore) attends Zhone Passive Optical FIBRELAN training in Oakland, San Francisco (USA) and awards certification for technical competency for FIBRELAN implementation and configuration.
January 2016
UBAC (Singapore) scores an overseas win for Passive Optical FibreLAN infrastructure contract for a prestigious hotel resort group in LANGKAWI, Malaysia.
Aug 2015
UBAC (Singapore) wins contract with renowned regional logistics services hub operator to implement high speed, future-proof FIBRELAN backbone infrastructure for theirnew warehouse and its IP-CCTVs surveillance system.
May 2015
UBAC (Singapore) new office locates at Bukit Merah Central.
Nov 2014
UBAC (Singapore) signs Authorized Distributor Agreement with Zhone Technologies (USA) for FIBRELAN solutions for Singapore & Malaysia regions.