GPON FiberLAN
DZS (DASAN Zhone) Product Line
Based on ITU-T G.984 standards, Zhone's MXK delivers the next generation of high-performance business and residential FTTx services. Zhone has two distinct form factors for the MXK product line. Zhone's MXK chassis-based OLT is unique in the industry with its ability to provide simultaneous support for both PON and Active Ethernet fiber technologies to the node, curb or premises. Service providers can offer digital or RF video, high-bandwidth Internet access, VoIP and cell relay services from a single OLT over IP.
ZHONE OPTICAL LINE TERMINALS
MXK Chassis
Zhone's MXK chassis based platform provides a high-density GPON OLT solution with support for over 9216 GPON subscribers using Class B+ or C optics while supporting industry-standard 2.5Gbps downstream bandwidth and 1.25 Gbps upstream bandwidth.The MXK 19x GPON OLTs can support up to 512 ONTs in a single 1U platform via the use of the industry's first 8-port GPON card.
https://ubacgroup.com/products/olt/MXK/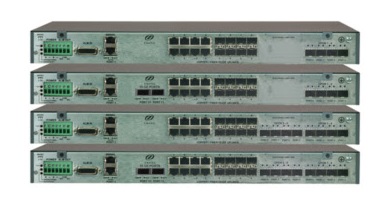 MXK 1U OLT
The Zhone MXK-190 provides next generation 1U GPON OLT features in a compact, hardened form-factor that makes it easy and cost-effective to deliver uncompromising triple play services throughout the serving area. Models are available with 4 or 8 GPON Ports. The ITU-T standard GPON technology provides 2.5Gbps downstream and 1.25 Gbps upstream bandwidth over a passive optical network on each of the 4 or 8 ports per unit.
https://ubacgroup.com/products/olt/MXK-190/
ZHONE OPTICAL NETWORK TERMINALS
GPON Indoor ONT
Zhone's indoor GPON ONT family has many options for deployment of FTTx services. Models range from a single Ethernet port, eight Ethernet ports, and even a model with 24 voice ports and 24 Ethernet ports allowing the service provider to chose the right model for the job. The indoor GPON portfolio also includes models with T1/E1 interface for transport over a packet network.
Click here to see the Zhone indoor ONT Lineup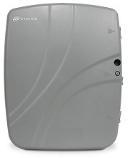 GPON Outdoor ONT
Based on a wire-speed router architecture, Zhone's outdoor GPON ONTs deliver best-in-class data throughput regardless of packet size to support the most demanding FTTx applications. All new models provide dual 1Gigabit Ethernet LAN ports, two or four voice ports with support for SIP, SIP-PLAR and MGCP Voice over IP protocols. This gives service providers an elegant migration path from legacy to softswitch architectures without replacing ONTs. GPON models are available with and without support for downstream RF Video or RfoG.
Click here to see the Zhone outdoor ONT lineup
ZHONE MANAGEMENT SYSTEM (ZMS)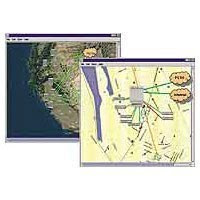 ZMS is a standards-based, carrier-class network management solution that provides management support for Zhone multi-service networks. The ZMS client-server architecture uses proven industry standard components such as an application server framework and a relational database to provide a robust platform. ZMS automates complex, tedious and error-prone tasks, thereby raising productivity, improving accuracy and reducing costs for operators.
Features
End-to-End Management
Manage Voice, Data and Video Services
Comprehensive FCAPS
Open Interface for OSS Integration
Manages OSMINE-Certified Zhone Network Elements
Scalable to Support Multiple Locations and Millions of Subscribers