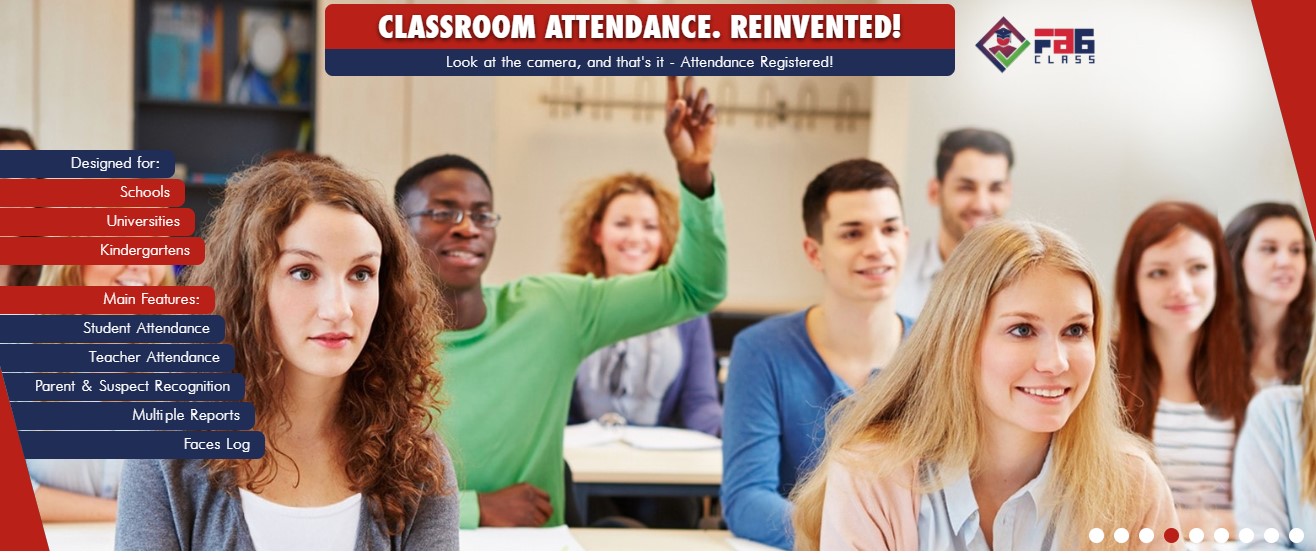 Face-Six (FA6) Face Recognition Software is a series of face recognition applications designed to identify people in real time. Our innovative technology simplifies face recognition and allows for fast & accurate operation.
FA6 can identify multiple people simultaneously from one or multiple cameras spread at multiple locations, under one control panel.
FA6 applications offers intuitive and smooth navigation allowing anyone with basic computer skills to become an expert user fairly quickly.
This is a secret service technology at your fingertips and we're not just saying it as a figure of speech, we mean it literally, FA6 software was installed at several GOV agencies around the world!
Face-Six Advantages
+ A Solid Brand With Worldwide Partners
+ High Accuracy
+ Quick & Easy to Deploy
+ The Best Cost-Effective Solution in the Market
+ Scalable Client-Server Solution
+ Can be deployed over the Web / Cloud or On-Prem
+ Use Case Oriented Applications
+ Expert Training and Support